Multimaterials joining
Development and industrialization of joining processes and components for multi-material assemblies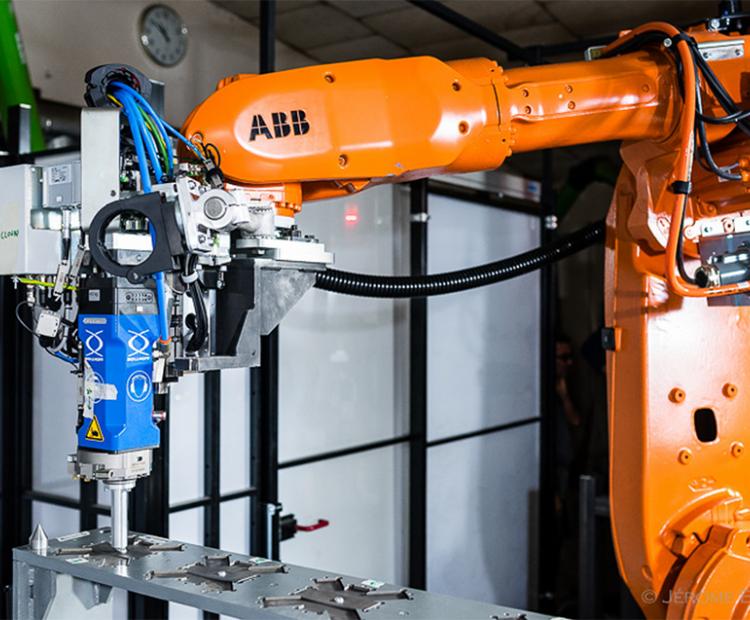 Societal and environmental issues are driving the use of more efficient materials of different types that need to be assembled, hence the need to develop special assembly processes (mechanical or hybrid with welding/ bonding).
IRT M2P aims to innovate in the field of joining processes, developing new hybrid systems to push back the industrial limits of new materials use.
Assemblies mechanical behavior study and the development of dimensioning models allow to predict the feasibility of joints, their service life and to define the optimum process window.
Expertise & Services
Innovative processes development and associated joining components
Feasibility of multi-material configurations and process windows definition
Process monitoring, data acquisition and analysis
Multi-physics processes simulation: use and development of models, definition of material behaviour constitutive laws
Characterization of assemblies mechanical behavior
Single-point and structure scale behaviour modelization
Development of equivalent models applicable in design offices
Hybrid processes (bonding and welding)
Development and understanding of new assembly processes through investment in specific platforms (joining or characterization equipment)
Technology
High speed nailing
Without pre-hole
Joining time: 1s
Only one side access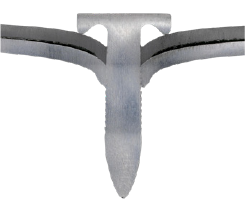 ---
Flow drill screwing
Possible without pre-hole
Joining time: 1,5 - 3s
Only one side access
Removable component (repairable and recyclable)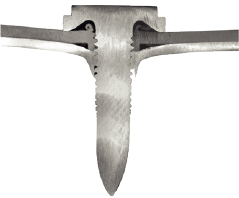 ---
Clinching
Stamping connection between a punch and a die
Joining time: 1s
Two sides access
No additional component (lightweighting)
Watertight (sheet integrity)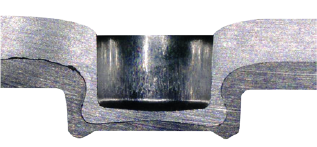 ---
Self-piercing riveting
Rivet penetration by punching of the top sheet
Joining time: 1s
Watertight (bottom sheet integrity)
Two sides access
---
Self-piercing riveting (solid)
Solid rivet penetration by punching of the top sheet
Joining time: 1s
Two sides access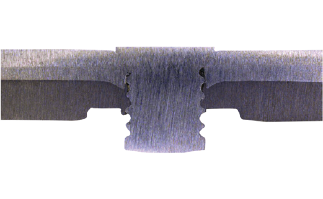 ---
Materials functionalization
Resistance welded multi-material assembly enabled by the use of inserts
Local treatments to fit material characteristics to assembly processes
Fasteners
Available toolbox for prototyping some materials, mass treatment and surface treatment of components
Robotization
Industrial representative conditions and processes modeling by taking into account the mistakes brought by the high cadency and the low stiffness of the robotic arms
Working at different levels of maturity (single-point on specimen, multi-point, mini-structures, etc.)
Analysis & Characterization
In support of developments: metallography, quasi-static tests, fatigue, crack propagation monitoring by infrared thermography
Equipment @M2P
Two platforms: Fixed frame / 6 axis robot and associated tools
Nailing system
Automated pneumatic setting tool with feeding station and process monitoring
Screwing system
Max. spindle rate 8000 rpm at 15 Nm
Max. vertical force of 3,6 kN
Clinching tong
Electrical cylinder 80 kN
C-frame size 200 mm
Riveting tong
Self piercing rivets
Solid punch rivets
Pneumohydraulic cylinder 80 kN
C-frame size 250 mm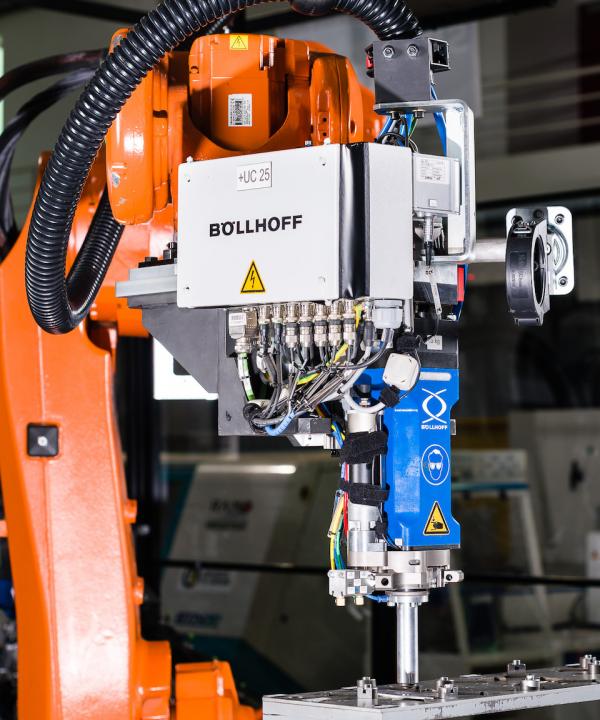 Characterization
Quasi static testing machine 100 kN
Fatigue testing machine 100 kN
Numerical Miscroscopic analysis
Hardness testing
NOXCAM640 calibrated infrared camera
Applications
Lightweight assemblies for automotive body-in-white
Aluminum on high strength steel
Hybrid mechanical + welding process development
Local softening of high strength steel before assembly
Development of an innovative screw
Investigations for the aeronautic and other industries